Cat Comics = The Greatest Comics
Hi folks! Long time no chat. I thought, given our current politically tumultuous climate, we could all do with a little diversion. And there's nothing in this world quite as diverting as a good cat comic (trust me, I'm a doctor cat nutter).
I've compiled a few of my favorites to uplift us all to a place where kittens frolic upon dewy clouds and the sun shines 25 hours a day.
Enjoy. :]
LunarBaboon is one of my all-time favorite comic artists, and not just in the cat-osphere. His comics about cats range from adorably hilarious-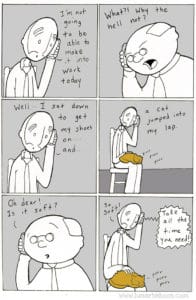 -To poignant and insightful:

(Sigh. All the feels.)
-To, well… what would we call this?
😀
The gold standard of insightful and hilarious toons about life with cats. Here's her take on why cats love boxes: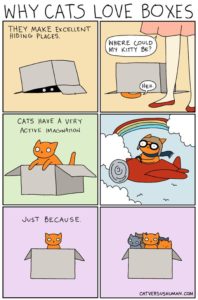 And oh, how kind of her to do a portrait of me! 😀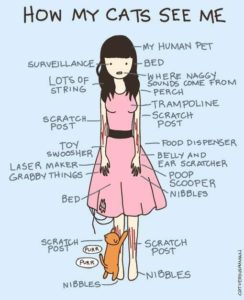 And finally, capturing a cat's certain..how do you say…je ne sais quoi…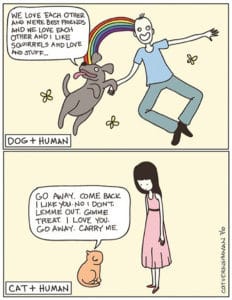 No list of cat toons would be complete without the cuddly stylings of this comic duo, Asia and Landysh. Observe.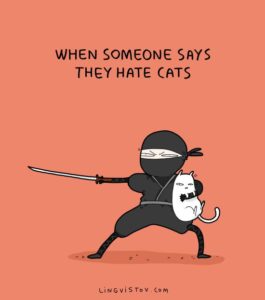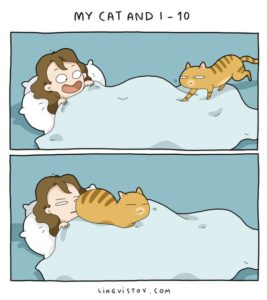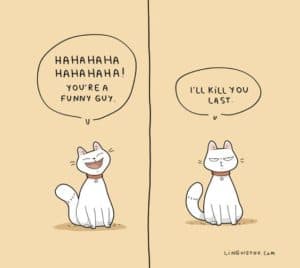 And finally, 10 glorious reasons cats make your life better:

Can't forget about the sweet, whimsical charm of Simon's Cat.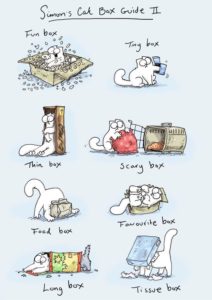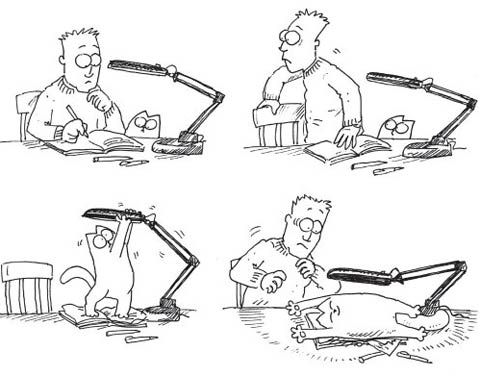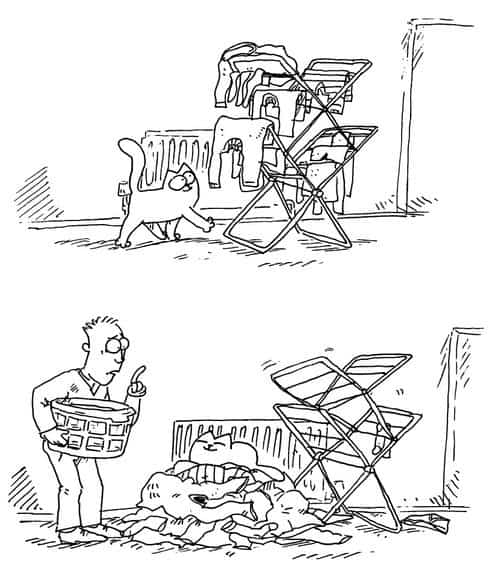 You really get the full effect of his work through his animations, however!
Another one of my favorite cartoonists, whose reach and scope of work extends far beyond the cat-osphere. Here's one of my all-time favorite comics by him, about (what else?) kittehs.
HOW TO PET A KITTY
(My take on the subject, here)
Last but not least: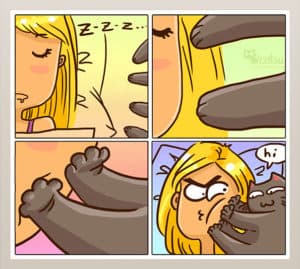 Alright, this is getting long. I evidently have nothing better to do than look at cat comics all day!
I hope you've enjoyed it.
…Now, back to work, the lot of you!!