CCM: The Most Epic Cat & Dog(s) Friendship of All Time
Ok, slightly sensational title. But seriously, just wait until you see these pictures! They are heartwarming. And epic. Epically heartwarming. And super adorable.
I'll stop rambling now.
Let's hop to it!!
The Tale of 2 Dogs and a Cat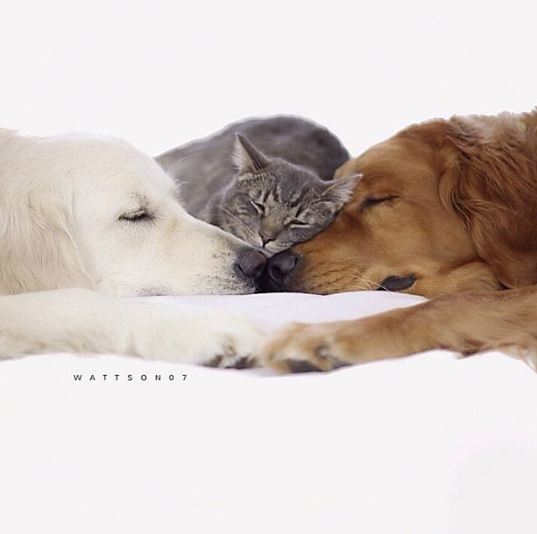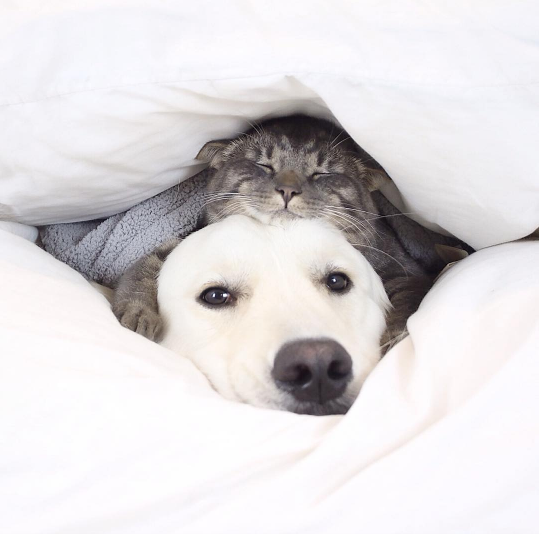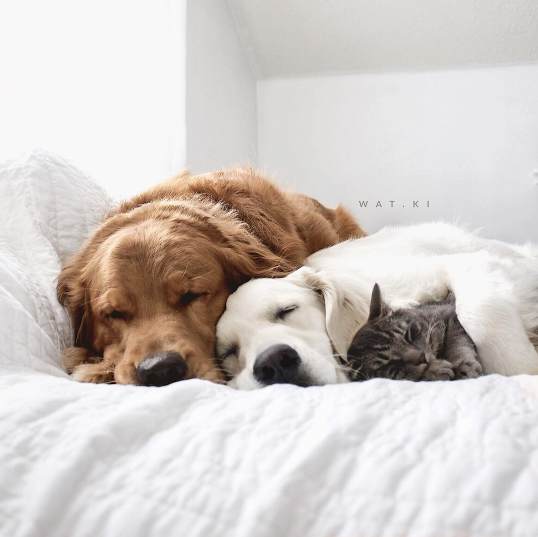 Seriously? …Right??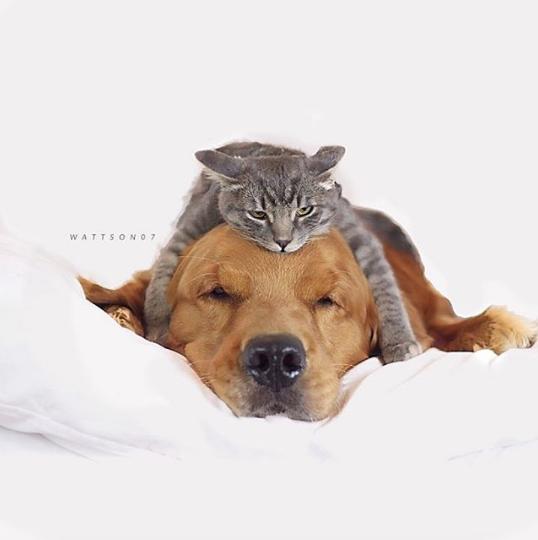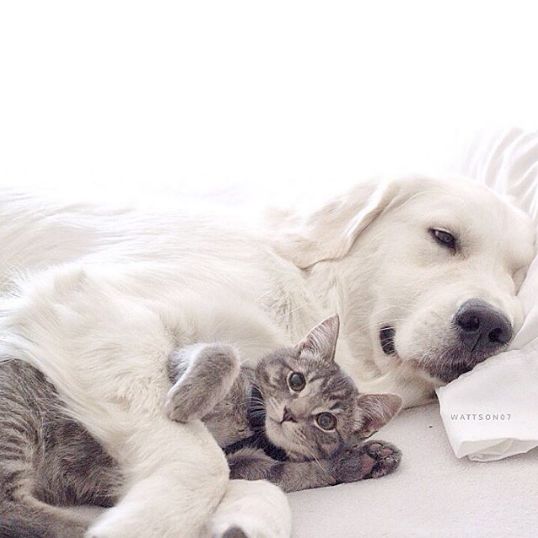 Oh hi. Yes, you are heart-stoppingly adorable, little one.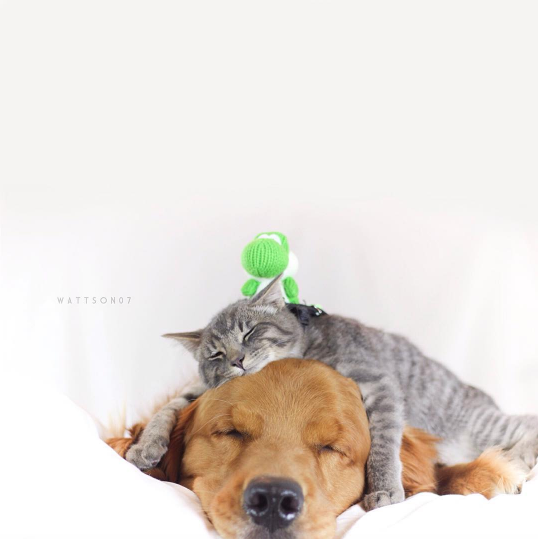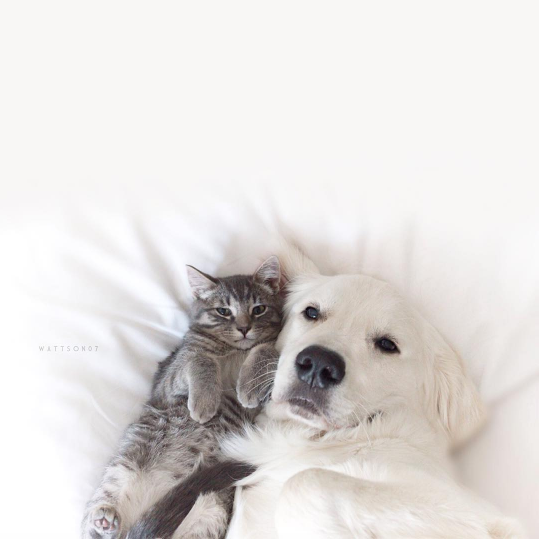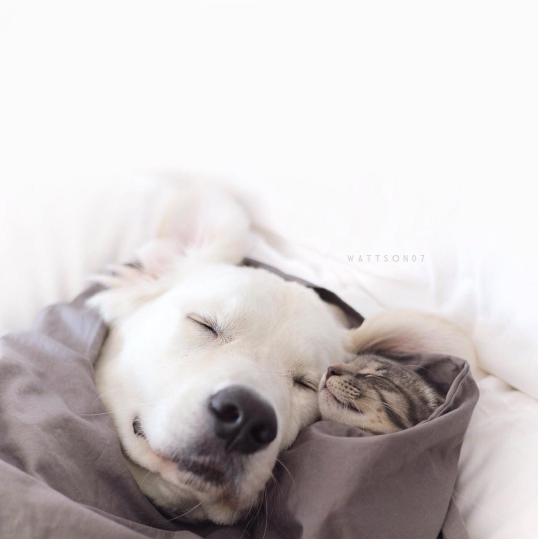 A purrito if I ever saw one.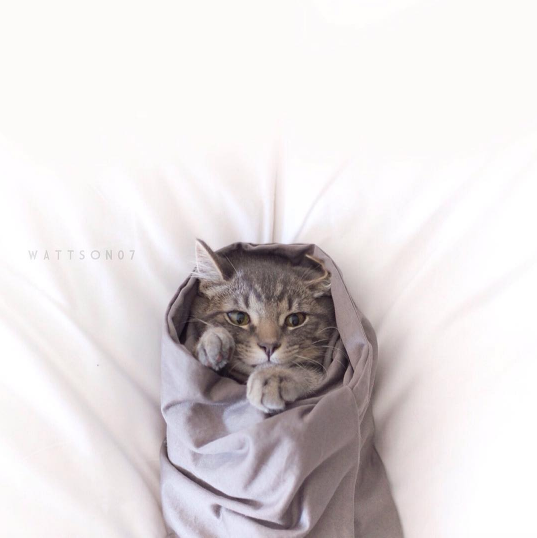 Can't get enough of perfectly-lit shots of napping Goldens and kitties? Who could blame you?
Get the whole backstory on this incredible trio on The Dodo.
Follow along with their snuggly lives on Insta!
That's all for this week.
Have a cozy, unusually warm Monday. :]