Cute Cat Monday: Now With More Dog!

Don't worry, I haven't compromised the integrity of the Cute Cat Monday you know and love. It is Cute Cat Monday, after all. But there's something about the big, jovial goofiness of a dog that brings out the best in our cats. And when I say best, I mean weirdest.
When cats aren't busy intimidating the crap out of a canine four times their size, they are scaring the shit out of them with their aggressive affection. Cats don't do subtle, yo. At least not when it comes to their furry dog friends. Thankfully for us, this usually results in an endless parade of hilarity and adorableness.
Without further ado, I present:
Cats Annoying Dogs With Their Love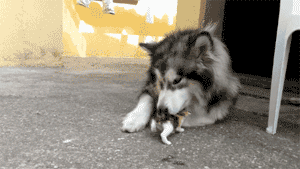 Love does not see size. It only sees fluff.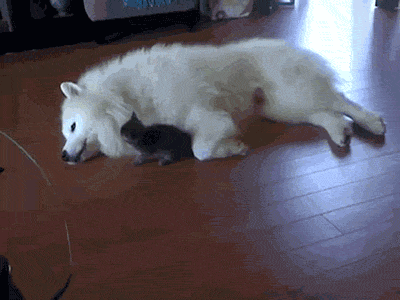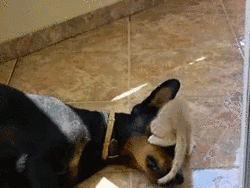 Hm. The rats are getting mighty feisty lately.. – Dog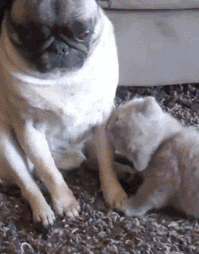 Seriously, cat? This is making me uncomfortable.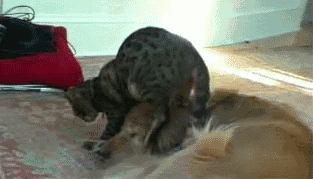 Sometimes having a pre-heated bed is worth the extra hassle of finding a comfortable position.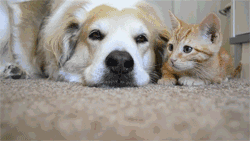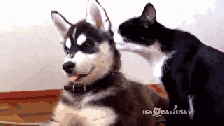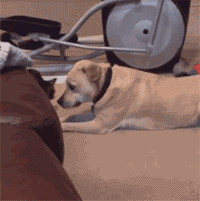 It's ok, dog. Cat head-butts are meant to be a good thing. Just go with it.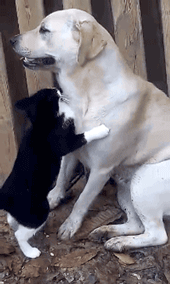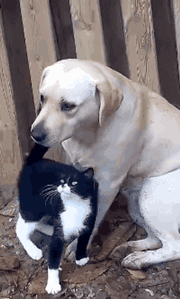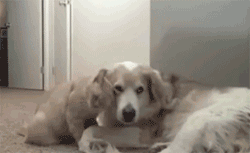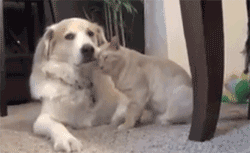 This sweet Golden's long-suffering sigh… 😀 It kills me.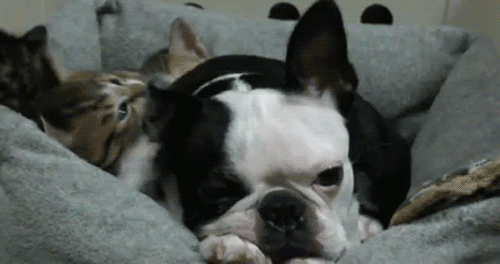 Just in case these are making you lose faith in your kitty's capacity for nuance and tact, here's a side of kitty you're probably more familiar with:
Hope you enjoyed this long chain of gifs!
Now go forth into this world, armed with a brain full of cute, and accomplish amazing things.
Subscribe below for more cute, delivered fresh to your inbox every Monday morning. (It's been mathematically proven to dramatically enhance your sense of smell.)*
*just kidding.