20 Unique Gifts For Cat Lovers (That Don't Suck)
---
I knew it the moment I outed myself as a crazy cat lady (sing it proud, girlz n boys).
From that moment on, every holiday, every birthday, every occasion of note from then until the end of days, I knew I'd be inundated with shitty cat gifts.
You know what I'm talking about. Cat t-shirts and pillowcases and coin purses emblazoned with shitty puns. Shitty stuffed toys. Shitty cat gag gifts. Shitty posters and coasters and pens and cat clothing. Just shittiness all around.
Let this holiday season be the year we put an end to such wanton depravity. Cat people are people, too. We like cool shit. We don't like shitty shit. If you're going to buy something for a cat person, gift with dignity. Nay—gift with epic badass-ery.
Check out my last cat gift roundup here (helpfully categorized by breed of crazy cat human).
Everyone ready? Let's do this (in no particular order).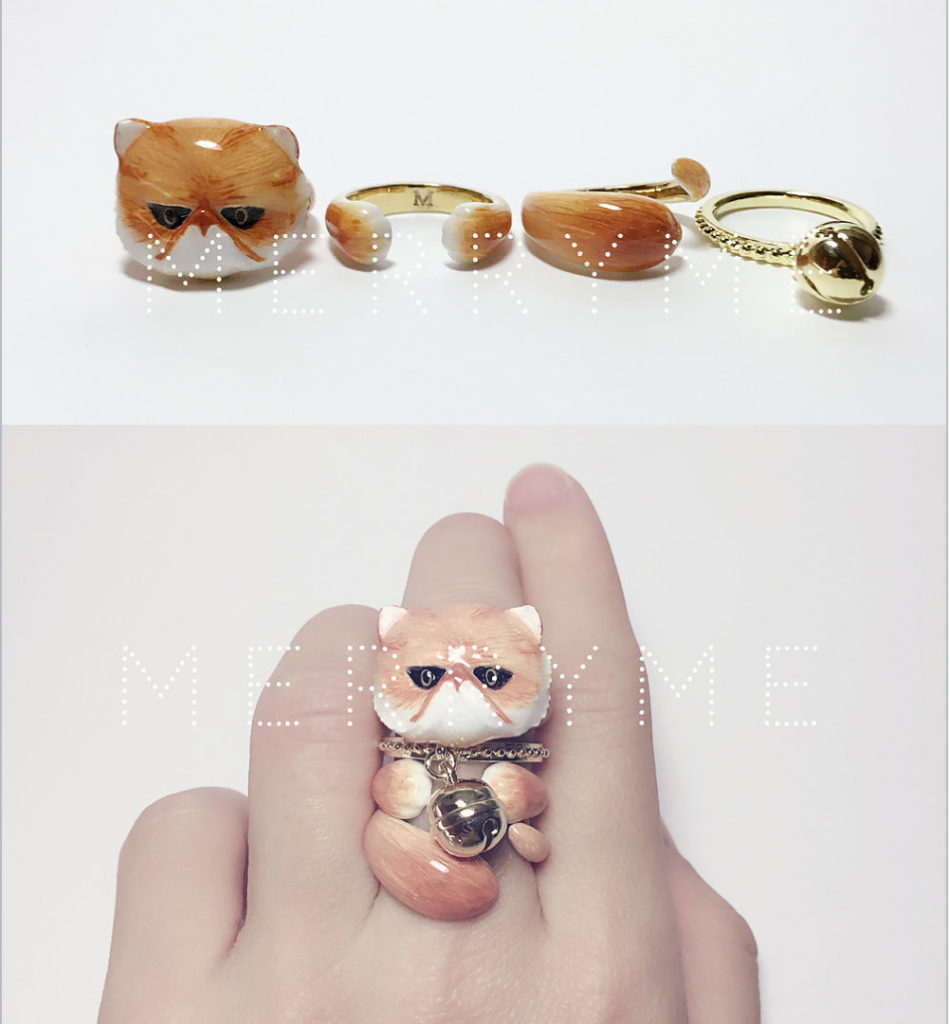 Available in various kitty coat colors and other fuzzy critter forms. For that friend who's always rocking the weirdest (dopest?) statement rings. Even if that friend is yourself.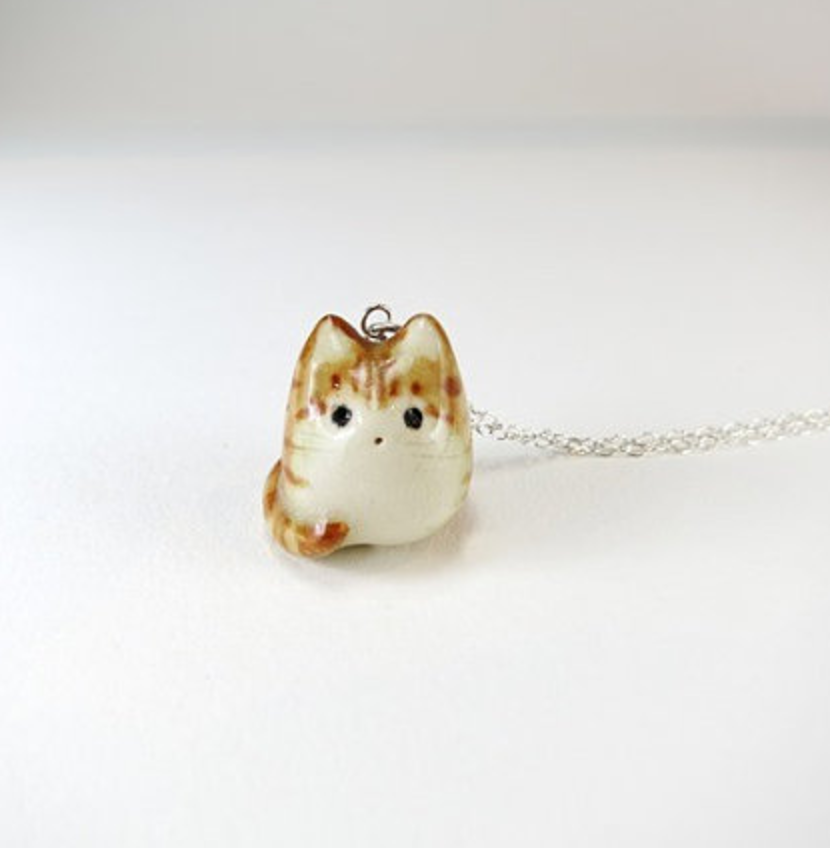 Your neckline needs sweet kitty love too. A sweet, caramel popcorn drop of kitty love.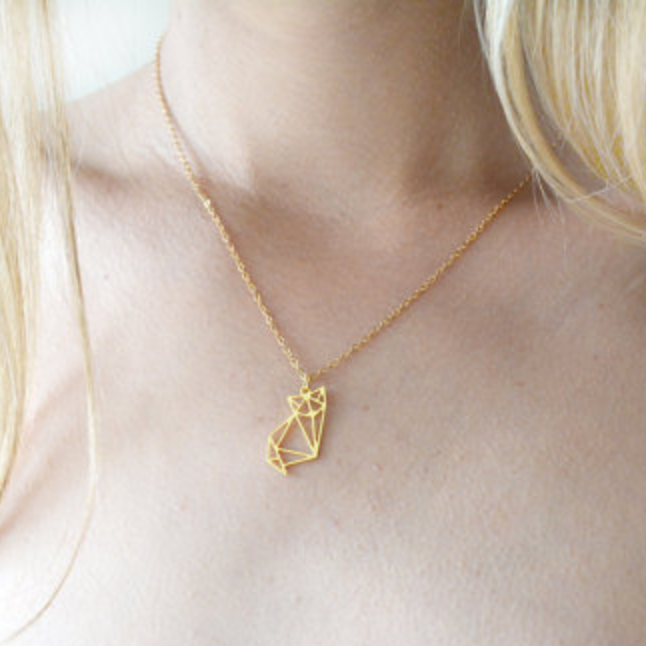 (Last jewelry piece, I promise!!) I love simple line-art jewelry like this. Is it a bird? A plane? No, 'tis a cat sitting daintily, if you please.
4. Cat astronaut pin. Houston, we have a cuteness overdose.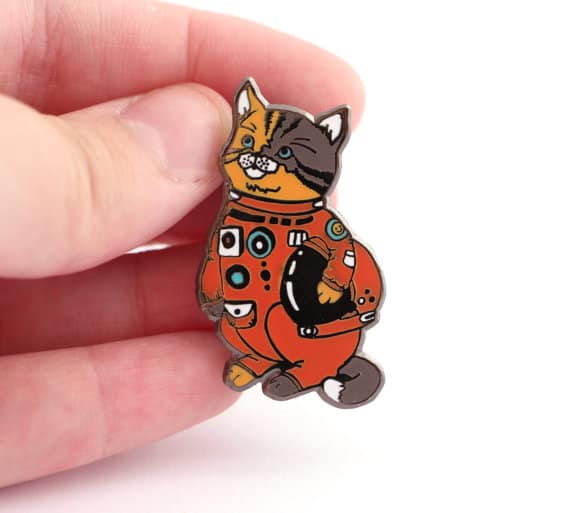 I'm a sucker for enamel pins. And I have yet to find anything that so eloquently fuses my love for cats and my love for intrepid deep space exploration as this pin. It's a match made in star-speckled kitty heaven.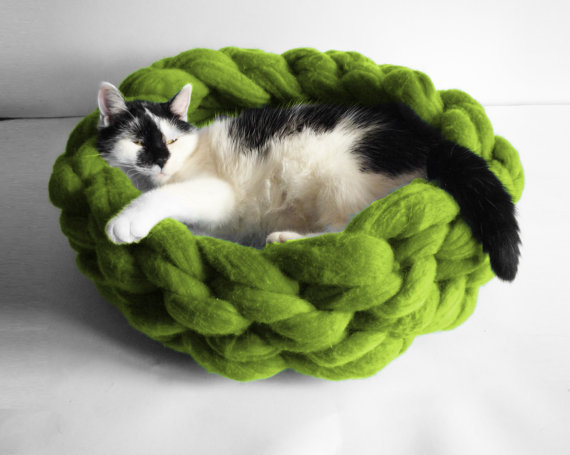 So warm. So fluff. How I wish they made these people-sized—I don't think I'd ever leave. I'd lose my job and everything. Things could get ugly.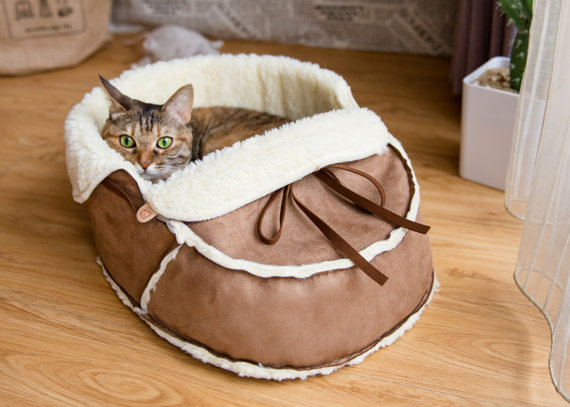 Why do cats get all the cool bed designs? Why is it no longer appropriate for grown women to sleep in beds shaped like castles and race cars and wooly slippers? The brazen injustice of it all.
Also comes in sneaker form, because why the hell not??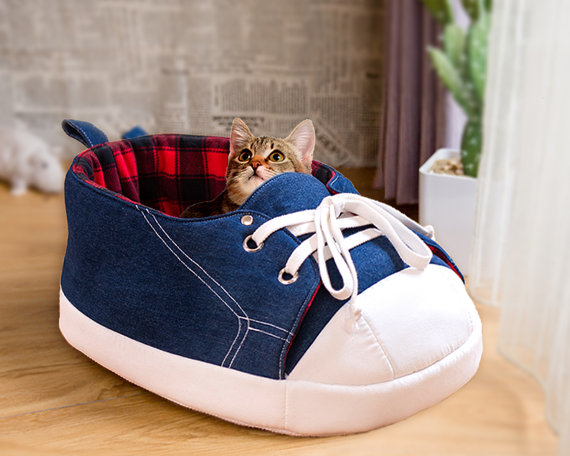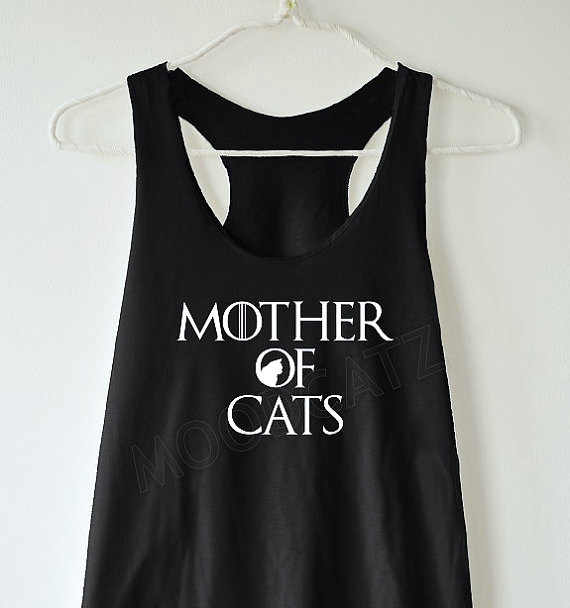 Ok, I know I shat on cat shirts mere minutes ago, but for this one I can make an exception. Because as mother to a brood of unruly, mysterious, fire-breathing heathens, I deserve to flaunt my cat wrangling prowess.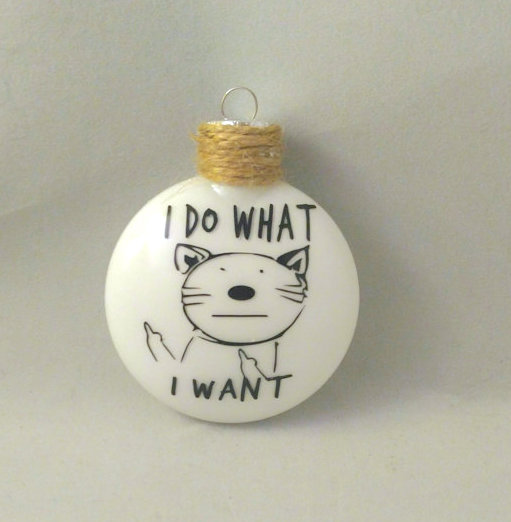 Because nothing says "Happy Holidays!" like a cat flipping you off.
No seriously. It wouldn't be Christmas without my cats knocking my decorations off the shelves and then flipping me the bird (with their eyes).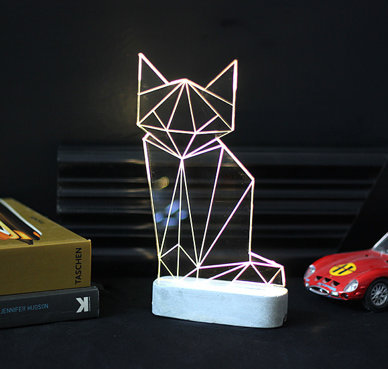 How cool is this?? Adds a heaping dose of futuristic, feline whimsy to any space. For the friend who loves design and cats. (But mostly cats.)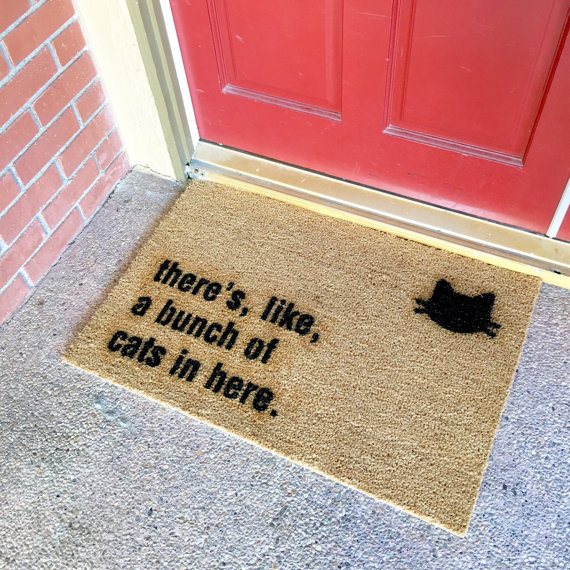 If you're like me, you find yourself warning new friends and acquaintances about your borderline-obsessive cat situation. Just so, you know, they're not taken by surprise when they come over and morph into a human lint roller.
This mat takes care of that for you.
11. Cat paw sticky notes. For the cat lover who reads (and writes).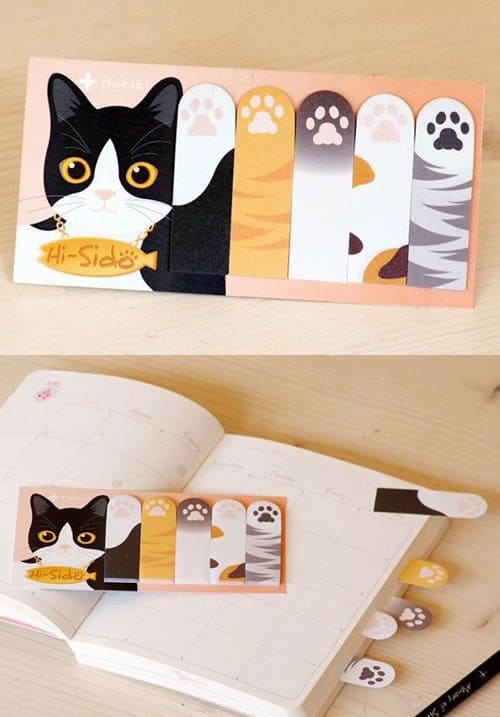 All you have to do now is find an introverted, reading, writing, note-taking cat lover to gift this to. Now where in the world would we find someone like that..?
Hmm.
12. Laurel Burch cat umbrella. The perfect shield against the shitstorms of life.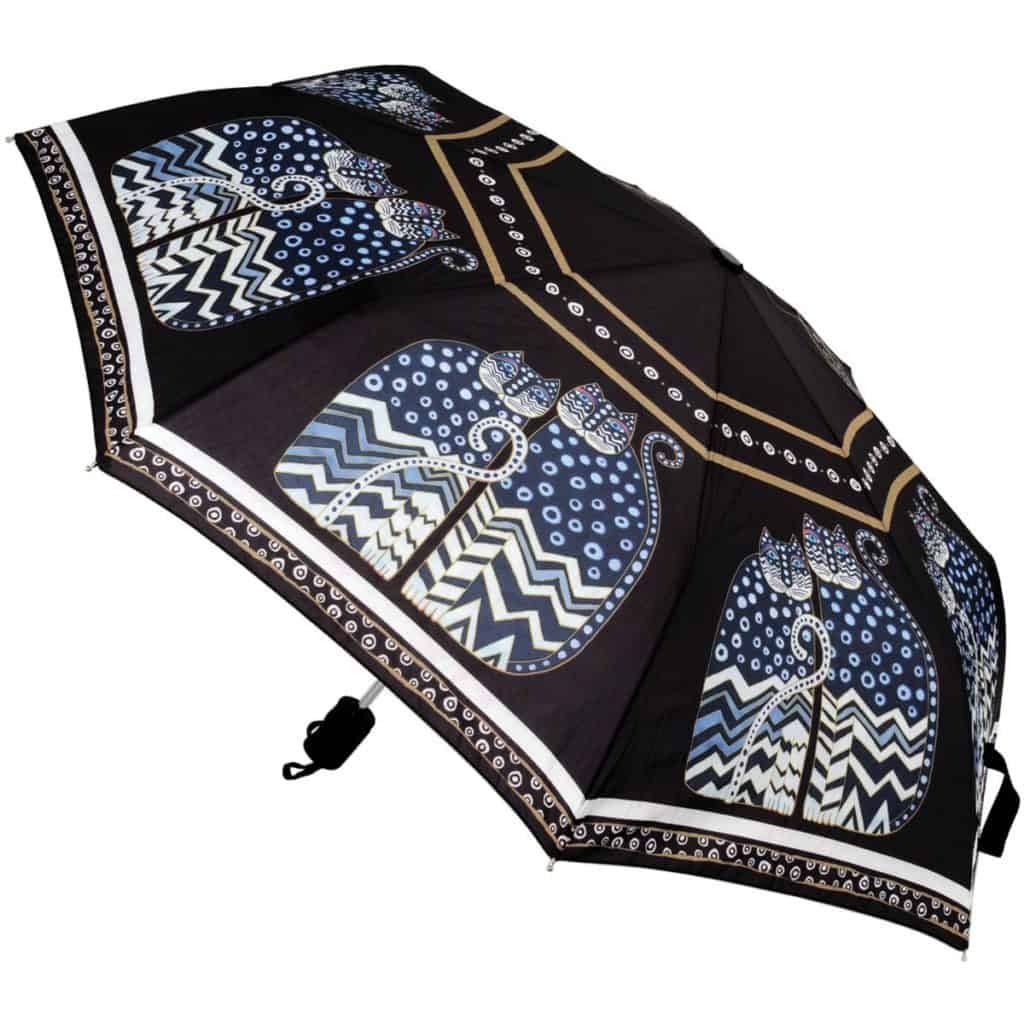 Some of you might think this umbrella veers dangerously close to "crazy cat lady" gift territory, so let me ease your mind. I myself own this umbrella, and wield it proudly each time it rains (which in Seattle is basically every day).
Feel better?? *crazy gleaming cat lady eyes*
For something a little more subtle, try this lovely Japanese creation by Uniumbrella: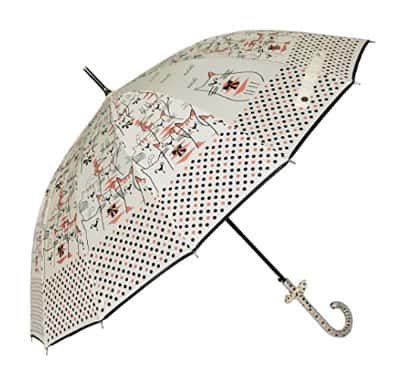 13. Custom cat ukelele. For the musical, bohemian cat person.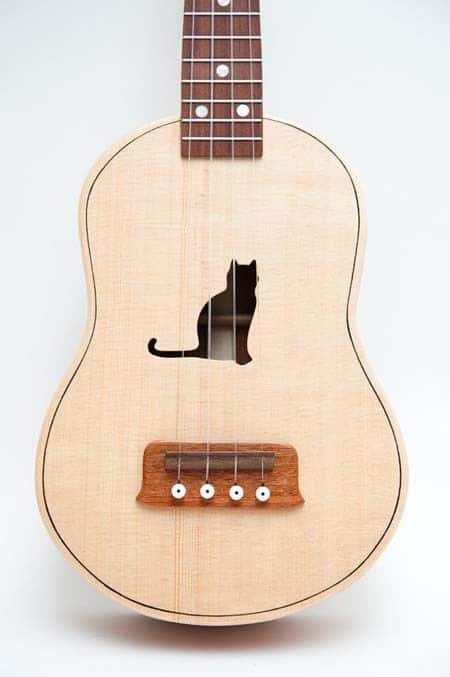 Even if you don't know anyone who plays the ukelele, how awesome would this look hanging on a wall? Slightly pretentious, maybe…but awesome! And sooner or later, someone will come over who knows how to play that thing. What a day that will be!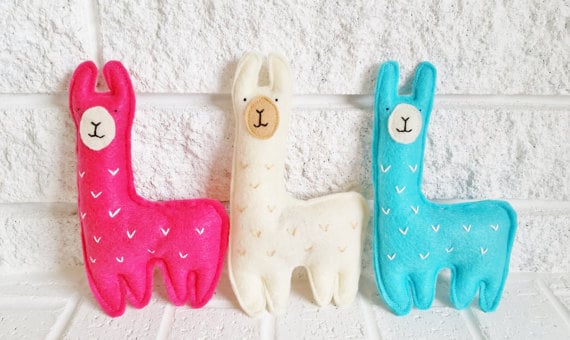 Cats and llamas: two creatures, who under normal circumstances would never have the chance to meet, brought together via serendipity and craftiness.
Why deny fate—especially when it's this stinkin' cute?
Also comes in beer form. 😀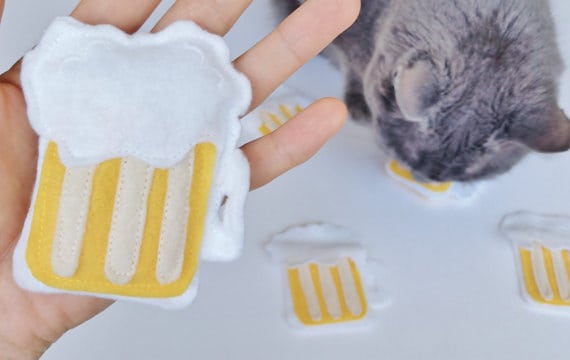 15. Cat calendars. (That are actually adorable, and not embarrassing.)
One for your desktop… (with lovely cat prints by Stacie Bloomfield)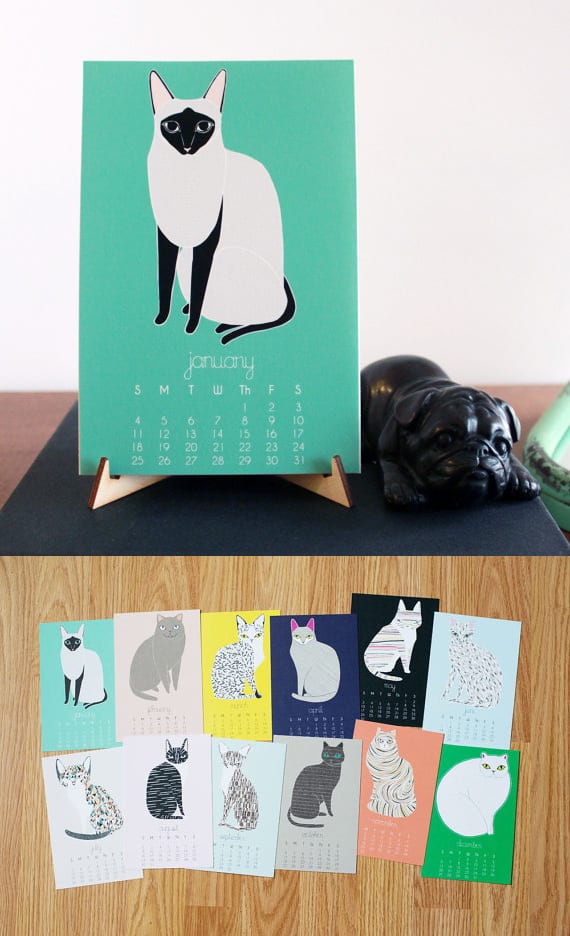 And one for your wall! (Adorned with whimsical kitties by Jamie Shelman)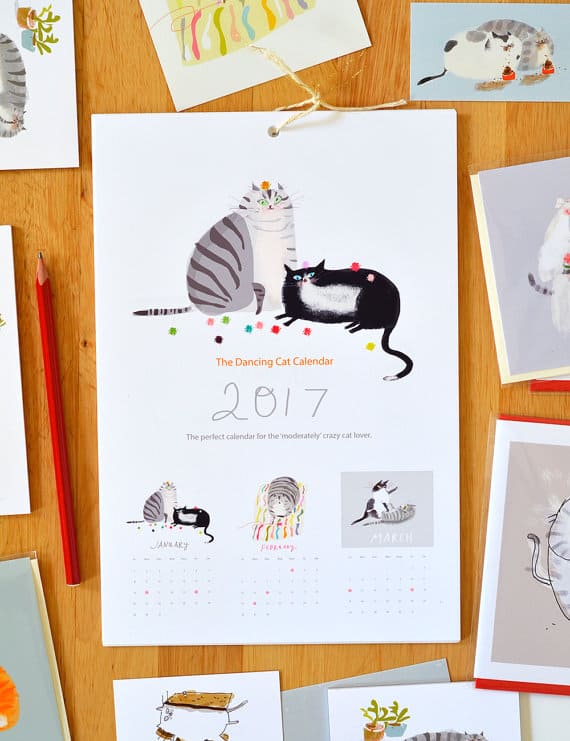 These make me smile every time I look at them. Squeee! (Non-embarrassing squee.)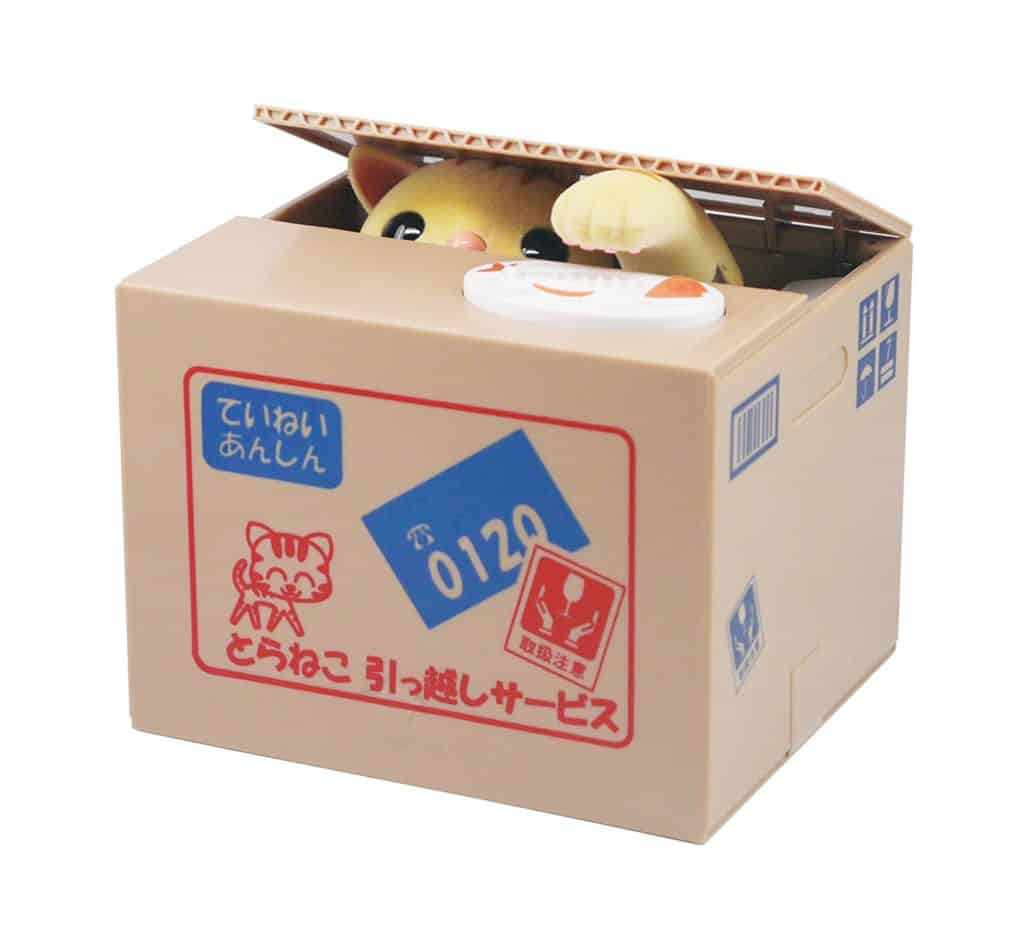 Cuteness meets hilarity. What more could you want??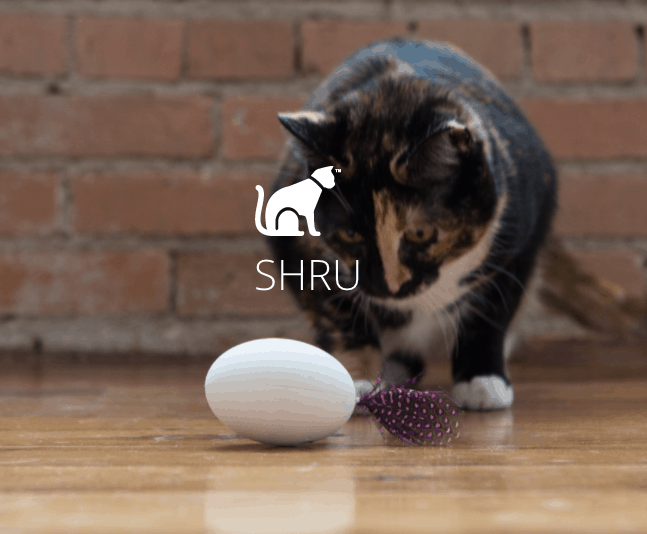 Apparently this thing "runs," squirms, and squeals like a real critter, enticing your cat to chase and attack it. It also "thinks" its way out of tight corners and automatically turns on and off. Not bad for a giant egg-shaped piece of plastic!
(Warning, said egg-shaped piece of plastic is not cheap.)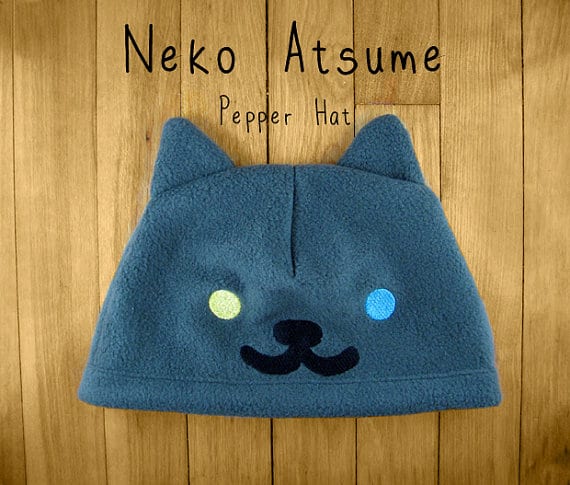 Ah yes, Neko Atsume. The supremely cute yet pointless game that took the world by storm. Even non-cat-lovers were playing it. If you have a favorite Neko Atsume cat character, chances are fleacircusdesigns has a handmade hat with their face on it.
19. Sweet cat night lights. Get your kids onto the crazy cat person bandwagon early!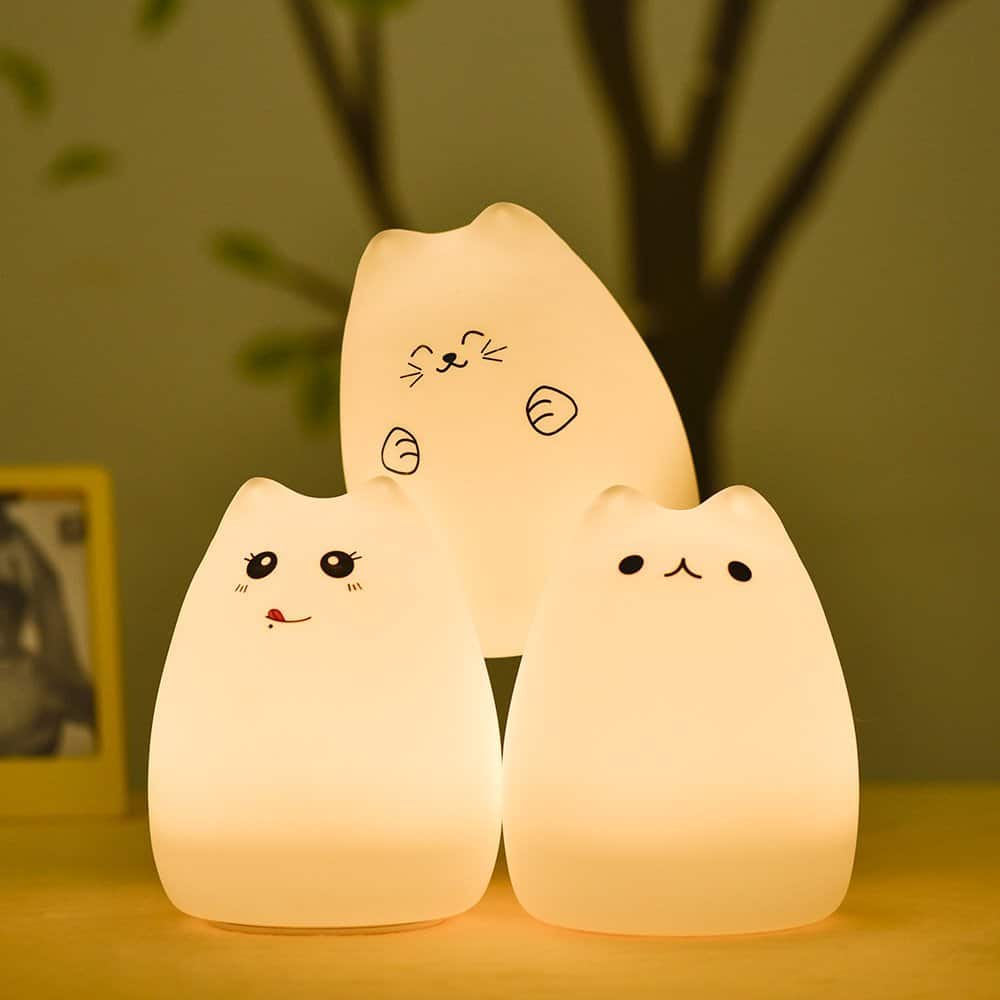 Gently glowing, rotund little lumps of cat-shaped light. What's more, they're touch-operated, BPE-free, and have a setting where they gently change colors.
Screw it, I want one for myself.
And last but not least…
20. Foldable book-shaped lamp. (Ok, you got me. This has nothing to do with cats.)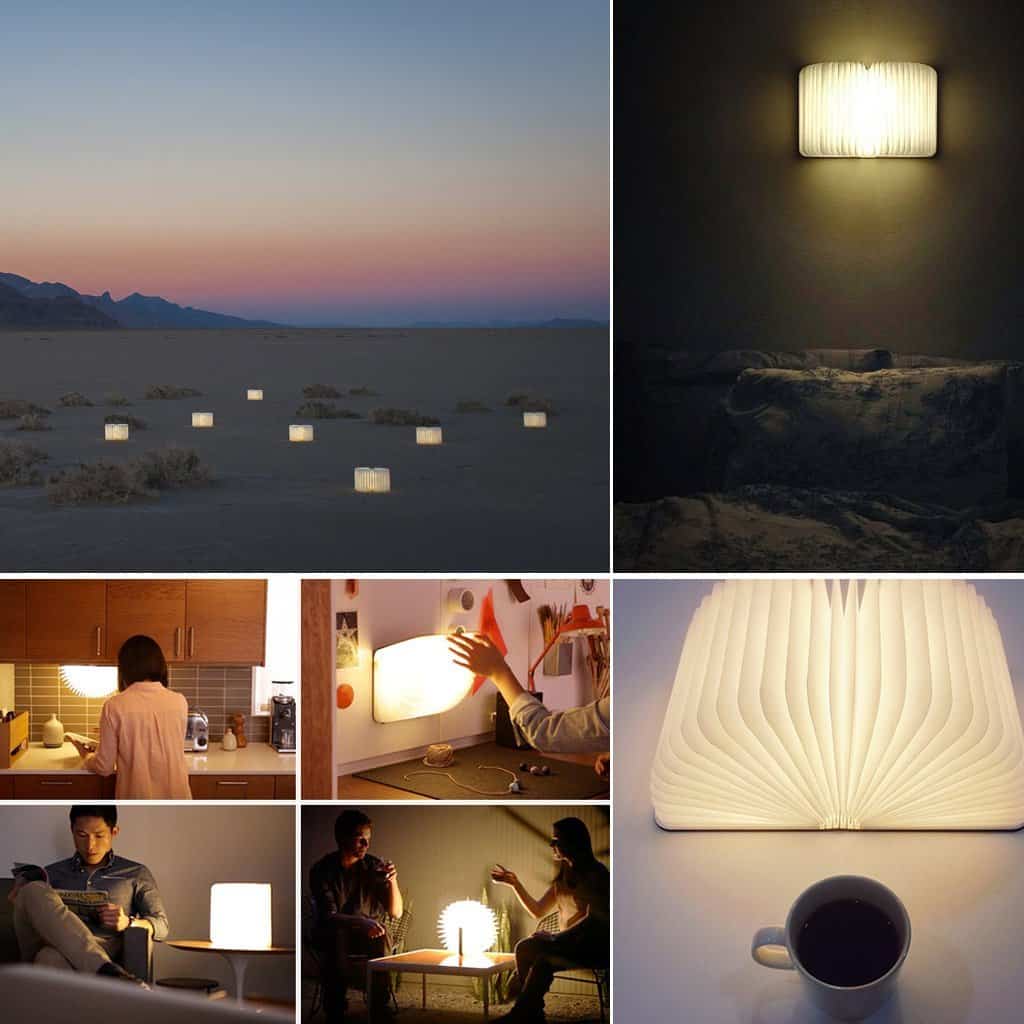 But every time I see one of these things in person, it drives me nuts. They're just so COOL. And beautiful. And BRIGHT! ..And PORTABLE!!!! I keep waiting for someone to gift this to me so I can carry it around in my purse and bust it out in dark bars whenever someone drops their cell phone. Or like, in those irritatingly dim restaurants where they make you squint at your menu by candlelight. I can just hear the 'oohing' and 'ahhing' now!
Anyway, I just had to throw this on the list, because whoever you gift this to is going to go BANANAS.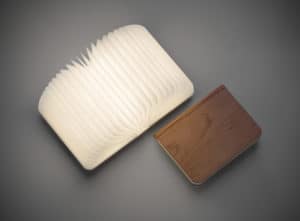 …IT'S A BOOK-SHAPED PORTABLE FOLDING LAMP, PEOPLE!!!
And there you have it!! 20 epic gifts that I, personally, would not mind receiving. And that's saying a lot, because I usually hate getting gifts. Well, I don't hate getting gifts, but I tend to hate all the gifts I get. Partly because I'm impossibly picky and think everything is stupid, but mostly because I am a prick. (Don't I sound delightful? Don't you just want to get to know me better??)
Hope this post has helped inspire you for the holidays! MERRY CHRISTMAS!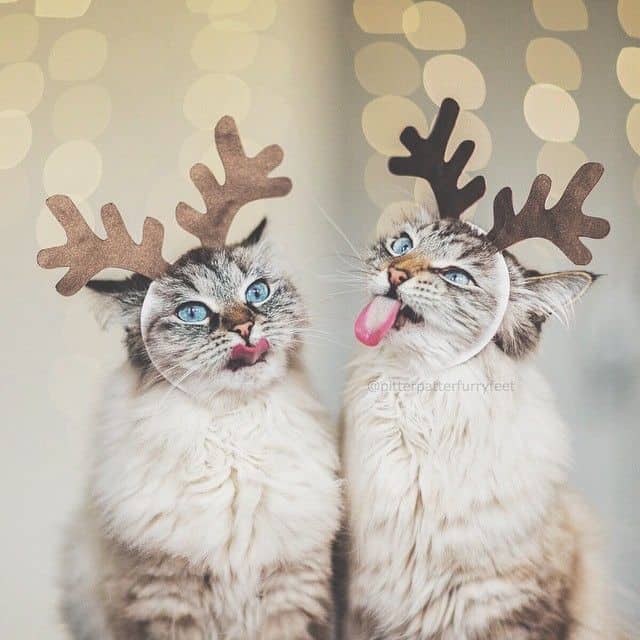 Want more awesome cat things? (Yes Stef, I want all the things) 
Peruse my first (and still epic) cat gift roundup
or
Head over to see my list of Top 10 Most Essential Cat Things
Don't like spending money? Make your own cat things!